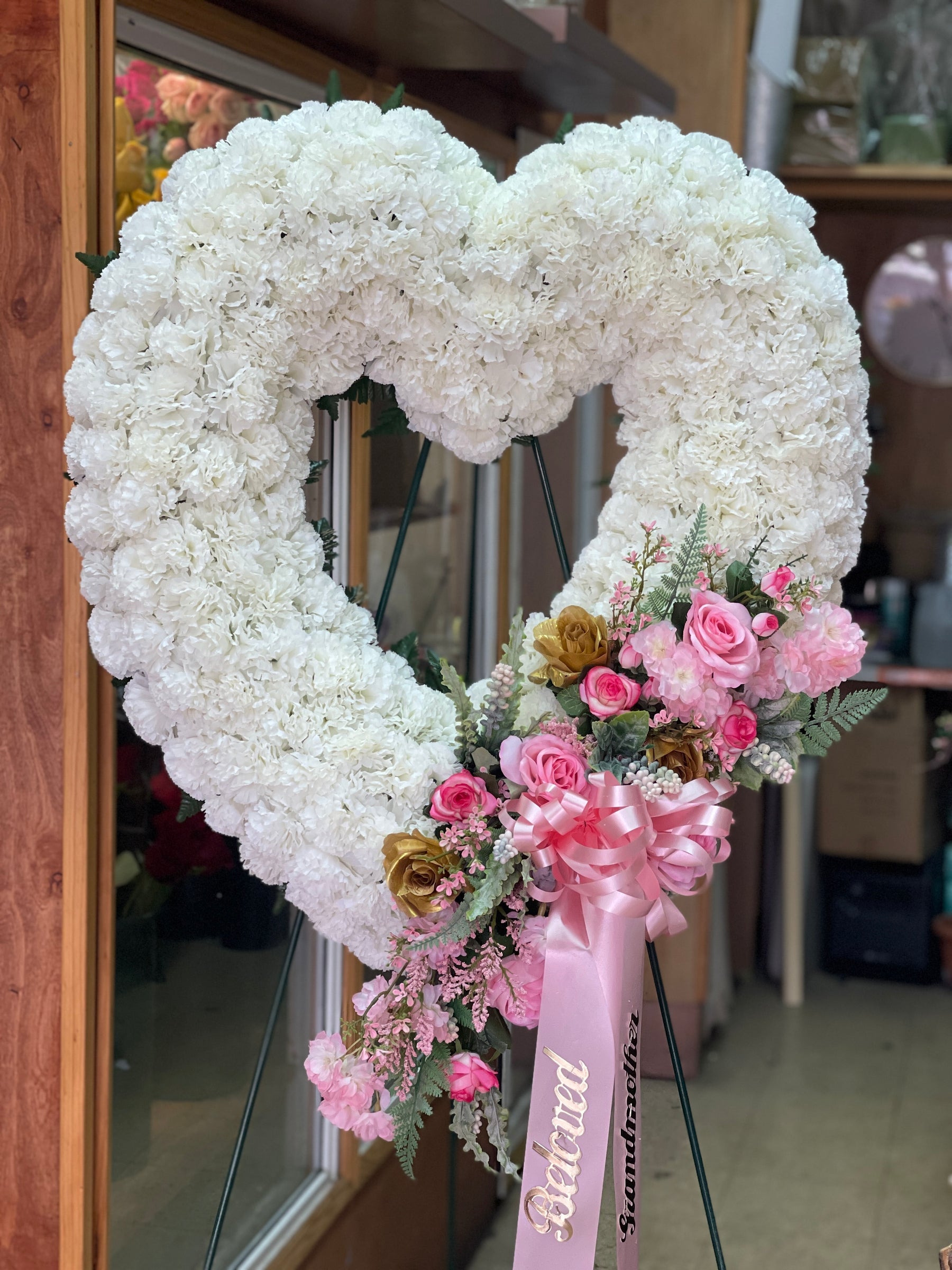 A Guide to Choosing the Best Funeral Flowers
Losing a loved one is undoubtedly one of life's most challenging moments, and finding meaningful ways to pay your respects is essential during this time. Funeral flowers have long been a symbol of love, respect, and remembrance. They provide comfort, beauty, and solace during a period of grief. In this guide, we'll explore the significance of funeral flowers and offer insights into choosing the most appropriate arrangements.
Understanding the Role of Funeral Flowers
Funeral Bouquets: These are perhaps the most common type of funeral flowers. A well-arranged bouquet can convey a heartfelt message and provide warmth to grieving families.
Burial Flower Arrangements: These are usually placed directly on the casket or grave. They symbolize the love and respect you hold for the departed.
Flower Arrangements for Memorial Service: When you want to create a serene and peaceful atmosphere at a memorial service, carefully selected floral arrangements can help set the tone.
Funeral Service Flower Arrangements: These encompass a wide range of floral displays, from standing sprays to wreaths and hearts. They can be tailored to represent the personality and preferences of the deceased.
Selecting the Right Flowers
Consider the deceased person's favorite blooms or colors. Were they passionate about roses, lilies, or daisies? Incorporating their favorites can make the arrangement even more personal.
Funeral Florists: Experts in Compassion
Choosing a reputable funeral florist is vital. They have the expertise to guide you through the process, offering suggestions that align with your sentiments.
Sending Condolences with Flowers
Even if you can't attend the funeral in person, you can send your condolences with a thoughtful flower arrangement. Ordering flowers online has never been easier. Services like Kremp Flowers offer a wide selection and convenient delivery options.
The Healing Power of Flowers
Funeral flowers are more than just beautiful arrangements; they provide solace to those grieving. The natural beauty of blooms can bring a sense of peace during this difficult time.
Expressing Sympathy with Flowers
Sympathy flowers convey your heartfelt condolences. A sympathy basket or a floral arrangement can offer comfort and support during the grieving process.
The Timeless Tradition of Funeral Flowers
Funeral flowers are a timeless tradition that brings comfort and solace to both the bereaved and those honoring a loved one's memory. Whether you choose a classic bouquet, standing flowers, or a personalized arrangement, your gesture of love and support will be felt deeply by those who need it most.
At Eclore Floral, we understand the importance of choosing the right funeral flowers. Our compassionate florists are here to help you express your condolences and honor your loved one's memory.
---