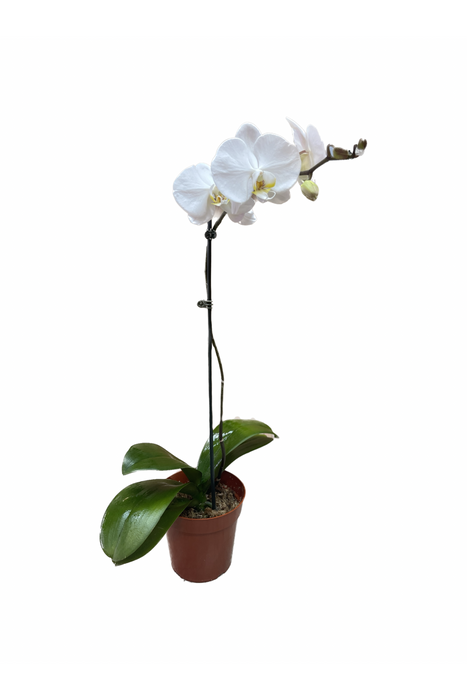 All White Orchid Plant
Original price
$27.99
-
Original price
$27.99
In times of grief and loss, finding the right words to express your condolences can be a challenge. That's why we offer a selection of orchid plants specifically designed to offer comfort and solace during difficult times.
Our sympathy orchid plants are carefully selected for their serene beauty and long-lasting nature, making them a thoughtful and lasting tribute to those who have passed. With their graceful form and delicate petals, these orchids offer a peaceful and comforting presence that is sure to bring comfort during this difficult time.
Each of our sympathy orchid plants is expertly grown and nurtured by our team of horticulturists, ensuring that it arrives in pristine condition and ready to bloom for months to come. Plus, with our easy-to-follow care instructions, you can enjoy the beauty of these plants for years to come, offering a lasting reminder of the love and support that surrounds you.
Whether you're looking to offer condolences to a friend or loved one, or simply looking for a way to honor the memory of someone special, our sympathy orchid plants offer a heartfelt and meaningful gesture. Send a message of comfort and peace today with one of our stunning sympathy orchid plants.
Bring home our stunning 6 inch orchid plant today and add a touch of beauty to your space